Jagttegn
En podcast fra Radio24syv.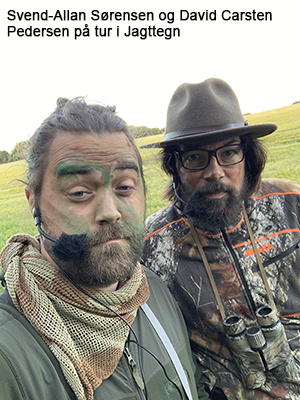 Svend-Allan er jæger og billedkunstner. De to dele af livet kan han ikke løbe fra, og elementerne meldte deres ankomst i hans liv på samme tid. Derfor er det naturligt at jagt og jagtmotiver spiller en betydelig rolle i Svend-Allans arbejde, og at David Carsten Pedersen skal på bukkejagt med den erfarne jæger.

Lyt med i denne podcast fra hedengangne Radio24syv, når de to pürscher sig igennem en sydsjællandsk kirsebærplantage efter en sommerbuk.






Svend-Allan Sørensen var gæst i 2 udsendelser.

Del 1 (55 minutter)



Del 2 (55 minutter)





Andre podcasts fra serien Jagttegn kan findes her.